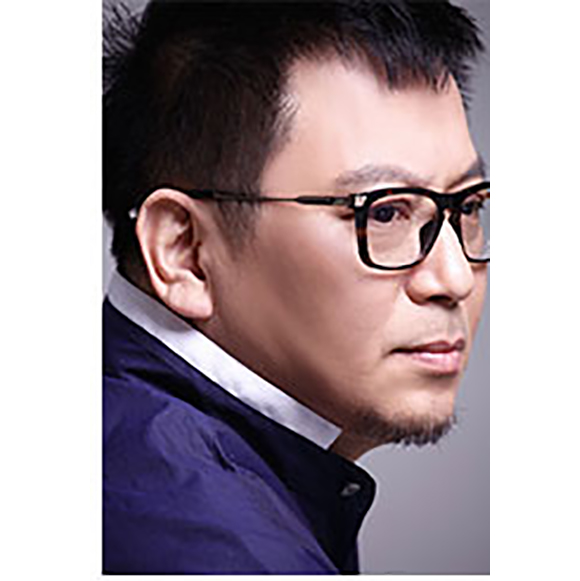 郭文景
中央音乐学院博士生导师,中宣部首批"四个一批"人才。
郭文景先后创作了多部中文歌剧和交响曲、协奏曲、舞剧、各类声乐作品、民族器乐作品以及室内乐作品,运用西方作曲技法表达中国音乐语境、艺术意韵和传统文化,个性鲜明地传递出对人的关注和对现实的思考,将独特的中国思维和中国声音带给了西方和全世界。郭文景是唯一未曾在海外长期居住,而建立了国际声望的中国作曲家(《纽约时报》评),荷兰为郭文景拍摄了专题纪录片《内心风景》。
部分作品如:
1984年,毕业作品《川崖悬葬》在美国首演 。
1987年,在北京举行了个人交响乐作品音乐会。
1988年,《蜀道难》《川崖悬葬》由由BBC交响乐团和合唱团演出。
1994年6月,在荷兰用中文首演了郭文景的歌剧《狂人日记》。
1995年,在巴黎秋季艺术节举行个人作品音乐会。
1996年,应荷兰艺术节委约创作了室内乐《甲骨文》。
1997年5月,中国音乐家协会举办了郭文景作品研讨会。
1999年,在爱丁堡音乐节上举行了个人专场音乐会。
2002年,在美国林肯中心艺术节上举行了个人专场音乐会 。
2003年,被评为第六届北京国际艺术节"年度艺术家" 。
2004年,在都灵九月音乐节上举行了个人专场音乐会 。
2006年,中国广播民族乐团举行了郭文景民乐作品专场音乐会。
2008年,获第六届中国金唱片奖"音乐创作特别奖";同年,为北京奥运会开幕式《文字》创作音乐 。
2014年,创作歌剧《骆驼祥子》。
2020年9月,杭州大剧院举行了郭文景作品音乐会。
2021年10月2日,由中央民族乐团最新创作的主题民族音乐会《长城》在国家大剧院音乐厅奏响,其中器乐协奏曲《血肉长城》由郭文景作曲。
Guo Wenjing
Guo is a doctoral supervisor of the Central Conservatory of Music. He was selected among the first group of the "Four Batches" of talent by the Publicity Department of the Communist Party of China.
He has composed several Chinese operas, symphonies, concertos, dance dramas, various vocal works, national instrumental works and chamber music works. Using western compositional techniques, he has contained Chinese musical contexts, rhythms and traditional culture in his works, all of which have conveyed his distinctive concern for humanity and reflections on reality and spread the unique Chinese mindset and insight to the rest of the world.
Guo is the only Chinese composer who has never lived abroad but established an international reputation. (reviewed by New York Times). A Dutch director also produced a documentary named Inner Landscape for him.
SELECTED WORKS, AWARDS & TITLES
1984 -- His graduation work named Suspended Ancient Coffins on the Cliffs in Sichuan was premiered in the United States.
1987 -- He gave a solo concert of orchestral works in Beijing.
1988 -- His works Hard is the Road to Shu and Suspended Ancient Coffins on the Cliffs in Sichuan was performed by BBC Symphony Orchestra and Chorus.
01/1994 -- His chamber opera Wolf Cab Village (created based on Lu Xun's Chinese literary work Diary of a Madman), which played in Mandarin pronunciation, was debuted in the Netherlands.
1995 -- He gave a solo concert of his works at the Festival d'automne à Paris.
1996 -- He was commissioned by the Holland Festival to compose a chamber music entitled Oracle-bone Inscriptions.
05/1997 -- The Chinese Musicians Association (CMA) held a seminar on Guo's works.
1999 -- He gave a solo concert at Edinburgh Music Festival.
2002 -- He gave a solo concert at the Festival of the Arts in Lincoln Center, the United States.
2003 -- He was awarded "Artist of the Year" in the 6th Beijing International Arts Festival.
2004 -- He gave a solo concert at the Torino Milano Festival Internazionale della Musica.
2006 -- The China Broadcasting National Orchestra held a special concert of Guo's folk music works.
2008 -- He won the 6th China Golden Disk Awards for Special Music Composition, and created the unique music for the performance themed "movable-type painting" at Beijing Olympic Games Opening Ceremony.
2014 -- He composed the opera Camel Xiangzi.
09/2020 -- A concert of Guo's works was held at Hangzhou Grand Theater.
02/10/2021 -- The Great Wall of Flesh and Blood, an instrumental concerto composed by Guo, was played by the Central National Traditional Orchestra in the newly composed thematic folk concert The Great Wall in the National Center for the Performing Arts (NCPA).