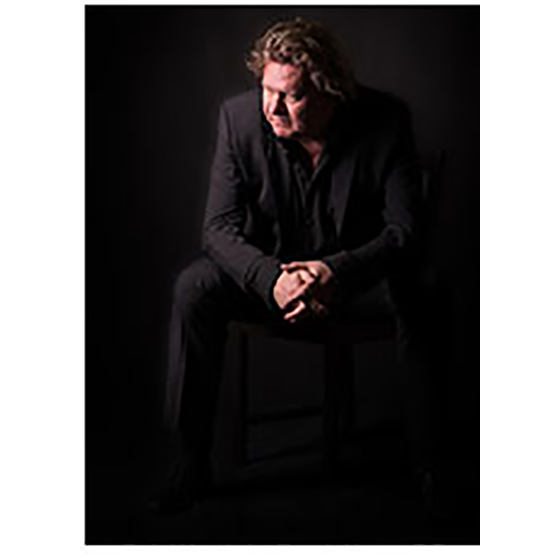 Henry Kelder
Henry Kelder (born 1973 in The Netherlands) is active as pianist, composer, conductor, improviser, chamber musician, répétiteur, cultural enterpraineur and professor. He studied piano, chamber music, composition and orchestral conducting. He is internationally recognized for his allround musicianship in artistry and styles.
As composer he wrote chamber music, solo pieces, 3 saxophone concertos, 2 symphonic cantatas, choir works, symphonic works, film music, music theatre and improvisations.
His style is contemporary and neo romantic but always with elements from entertainment music like film, jazz, rock and world music. Commissions for 2022 are a violin sonata, saxophone quartet, string quartet, 2 trios and a quintet.
As pianist he performs around the world in mixed programs in several combinations.
During the Corona lockdowns he played daily in his home studio a piano piece to share on social media, this was an international success. With saxophonist Johan van der Linden he forms Duo Lind´n Kelder. This duo is performing contemporary music with a clear approachability and crossover elements. Many composers wrote for them. In 2021 they released their album ZBOP! He is also pianist in Cinema Paradiso, illusTrio and LUDWIG, where he plays on the Grammy winning album Crazy Girl Crazy with Barbara Hannigan. Furthermore he worked with Steve Reich, Schlomo Mintz, Ryo Noda, Simone Lamsma,
Julia Jones, Pascal Dusapin, Pierre Audi, Jacob TV, Louis Andriessen and many more.
As répétiteur and conductor Henry Kelder prepared many world premieres from contemporary operas. He conducted Dutch Radio Orchestra and Choir and Dutch VocalLab, but as conductor he mainly conducts his own pieces and contemporary compositions with Keuris Ensemble and Ensemble NUtrecht. As répétiteur he worked at Royal Conservatoire in The Hague and with Silbersee, Berlin Vocal Consort, Nederlands Kamerkoor and Dutch National Opera.
Since 2011 he is director of MatchingArts, an innovative company for arts of all kind, organizing festivals, competitions, international exchanges between artists and musicians and publishes sheet music. With MatchingArts Collective he is building an international platform for professional musicians, composers and visual artists. Since 2019 is MatchingArts partner with SkyCulture and Henry Kelder became manager of SkyCulture The Netherlands. This partnership resulted in cultural exchanges between China and Europe and organizing events like 24 Concerts: Music without borders, Dutch Days Guangdong, Foshan Days Holland and Foshan Composers Contest.
He tours yearly in America and China to give concerts and masterclasses. Recently his new double solo piano album Clarity in Depth I&II was released. Henry Kelder is Professor of Piano at HKU Utrecht Conservatory, father of twin boys and lives in Hoogland. For more detailed info see links.
亨利·凯尔德教授
著名的作曲家、指挥家、即兴演奏家、室内乐演奏家。他全面的音乐才能和极具个性的艺术风格创作与演奏享誉国际。他与 Barbara Hannigan 一起演奏创作的《Crazy Girl Crazy》获得了格莱美奖和出版了专辑。
作为作曲家,他创作了室内乐、独奏曲、3 首萨克斯管协奏曲、2 首交响康塔塔、合唱作品、交响乐作品、电影音乐、音乐剧和即兴创作。他的作品风格是现代的和新浪漫的,包含电影、爵士、摇滚和世界音乐等音乐元素。 2022 年受委约的作品包含小提琴奏鸣曲、萨克斯管四重奏、弦乐四重奏、2 个三重奏和一个五重奏。
作为钢琴家,他曾经以多种演出形式在世界各地著名的音乐厅举行不同类型的音乐会。在2020年疫情期间,他每天在自己的工作室演奏一首钢琴曲,并在社交媒体上分享,持续将近1年的演奏让他在国际上获得了更多的新媒体关注。他与萨克斯手 Johan van der Linden 组成了 Duo Lind´n Kelder。这个二重奏组合的演奏具有明显的平易近人和跨界元素的当代音乐。许多作曲家为他们写作。 2021年他们发行了专辑ZBOP!他还是 Cinema Paradiso、illusTrio 和 LUDWIG 的钢琴家,此外,他还与 Steve Reich、Schlomo Mintz、Ryo Noda、Simone Lamsma、Julia Jones、Pascal Dusapin、Pierre Audi、Jacob TV、Louis Andriessen 等作曲家、音乐人士和音乐媒体合作。
作为指挥和声乐指导,Henry Kelder 担任了许多当代歌剧的世界首演。他指挥了荷兰广播管弦乐团和合唱团、荷兰人声实验室、 克瑞斯室内乐团 和 NUtrecht 室内乐团指挥自己的作品和其他音乐家创作的当代作品。他曾在海牙皇家音乐学院和Silbersee、柏林声乐协会、Nederlands Kamerkoor 和荷兰国家歌剧院工作。
自 2011 年起,他在荷兰创办了MatchingArts,这是一个包含乐谱出版、音频制作、比赛、拥有超过10000名合作艺术家和音乐家的国际艺术平台。他创办了在国际深具影响力的、两年一届的"荷兰克瑞斯国际作曲比赛"和"Alkema国际作曲比赛"。
他曾在美洲和中国多地演出和举行大师班讲座,最近刚发布其最新的钢琴独奏专辑《Clarity in Depth 1,2》。他养育2个男孩子,是一位慈祥的父亲。现任荷兰乌德勒支音乐学院。